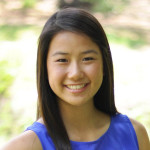 "exceptionally smooth and memorable"
My experience with BFGS was exceptionally smooth and memorable. Pete and Mark supported me at every step from fundraising to building the bicycles to give to the kids. They provided my team with the tools to create a unique bike-build event, and an unforgettable experience of personally interacting with the kids. The effort that BFGS puts into their organization pays off by a smile on the children's face when they receive the gift of a bike.
A note from Pete and Mark about Chantam and her event. Chantam is a also a triathlete, devoted to fitness, and loves children. She approached BFGS with this idea: She wanted to host a sanctioned 5K race, promote BFGS, and use the profits to build bikes for good kids. Chantam did this on her own initiative. Pete and I were in awe watching her organize and execute the event, and building the bikes with the children. We are humbled and gratified to work with Chantam.