A successful charity bike build event in the Washington.
Another corporate charity bike build event the holiday season. It was sponsored by Vornado/Charles E. Smith, a property management company in the Washington DC area. Emily Dryfoos of Vornado was looking for a way to have a team building event and serve the greater DC area. We are grateful they chose Bikes for Goodness Sake.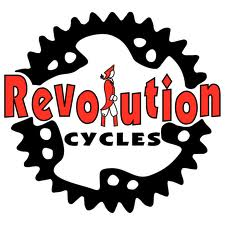 Revolution Cycles  helped with the event. Angela Parrotta of Revolution coordinated the things from Revolution.
Emily expressed her gratitude for bike goodness, "We had a wonderful event!  We had 49 "elves" divided into 16 teams of roughly 3 people each to help build the bikes.  Angela Perrotta and her mechanic assistant Elliot from Revolution Cycles were on hand to help direct our team and did a great job.  They even added an element of competition at the end, offering prizes to the team who were able to pump their bike tires the fastest.  People really got into it!
Add another 16 good bikes for good kids. The bikes went to low income children in Arlington County Virginia. Many thanks to Vornado and Revolution Cycles.
Learn more about Charity Bike Build Events that you can sponsor.